As an investor, you know that the key to success in the stock market (and any market, really) is having the right information.  You need to have a deep understanding of the market, the companies you're interested in—as well as others in the same sector—and the trends that are affecting all of the above.  This is where stock screeners and scanners come into play.
Stock screeners are must-have tools that allow you to filter through thousands of stocks to find the ones that fit your specific criteria for a potential investment.  They help you quickly sort and find the stocks that meet your investment goals, whether you are looking for dividend stocks, growth stocks, value stocks, or something else, altogether.  Meanwhile, stock scanners use intelligent algorithms to scan the entirety of the market for opportunities based on specific conditions and/or the parameters that you set.
Today, we're going to take a look at the best stock screeners and scanners of 2023.  We'll examine their features, benefits, and even their limitations to help you choose which one is best for your unique style of investing!
What Is a Stock Screener?
A stock screener is simply a tool that allows investors to filter stocks based on specific criteria.  There are a plethora of ways to set up stock screeners to search for what you're looking for.  Some of these criteria can include things like a company's market cap, P/E ratio, dividend yield, and virtually any other metric that you can think of.  When you're using a stock screener, you can quickly (and sometimes "quickly" is the name of the game) locate the stocks that meet the criteria you chose for your search.
Now, there are a variety of stock screeners available, ranging from free tools with limited features to paid tools with advanced filtering capabilities and much, much more.  There is something for everyone and every investment strategy, as well.
Are Stock Screeners Worth It?
The answer to this question ultimately depends on your investment style and goals.  If you're a long-term investor who is looking for buy-and-hold opportunities, a stock screener can help you identify the stocks that are most likely to deliver some legit. long-term growth.  On the other hand, if you're a day trader who just wants to make quick profits, a stock scanner may be a better tool for that particular angle.
But, in general, stock screeners are an extremely valuable tool for any investor who wants to make informed investment decisions.  By using a stock screener, you can quite quickly narrow down your available options and focus on the stocks that are most likely to meet your specific investment goals.
With that, let's get started.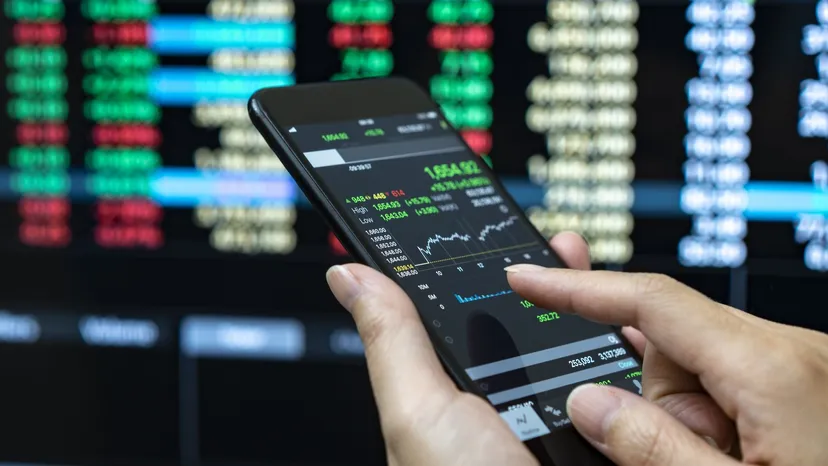 Best Overall: TC2000
TC2000 is one of the most comprehensive stock screeners available, period.  It offers a particularly wide range of features and filtering options for its users.  The platform is designed to be super user-friendly, with an intuitive interface that makes it easy to navigate and use.
One of the key features of TC2000 is its ability to scan the market for opportunities in real-time.  This means that you can quickly identify stocks that meet your specific criteria as they become available.  The platform also offers a bunch of technical analysis tools, too, making it the most popular choice among day traders, swing traders, and many other types of investors.
TC2000 offers a variety of pricing plans, ranging from a free plan with limited features and all the way to a premium plan with some advanced filtering capabilities and a lot more.  The premium plan is designed for serious investors who need access to the market's real-time data and its more complex analytics.
Best Free Option: Zacks
Zacks is a completely free stock screener offered by NASDAQ, making it a popular choice among newbie investors who are just getting started in the stock market.  The platform offers heaps of filtering options with some nice overlap with some of the TC2000 filters, and that is certainly a plus.
Zacks features the ability to track analyst ratings and earnings estimates.  This makes it a valuable tool for investors who are interested in following the latest forecasts and trends in the stock market.  The platform also offers several educational resources, which include articles and tutorials on investing and trading—great for beginners.
While Zacks is def. a powerful tool for newer investors, it does have a few limitations.  The platform does not offer real-time data or advanced technical analysis tools, which may be a drawback for more experienced investors.  Nonetheless, it's a great stock screener to get started.  By using Zacks, you'll be able to quickly learn what you like about it and what you don't.  And during that time, you can hone your trading skills and be able to upgrade to another screener with more "umph" to it.
Best for Day Trading: Trade Ideas
Day traders need a stock screener that can scan the market with a speed that only rivals the Flash: in real-time and with close to zero lag.  They need to be able to identify opportunities with the quickness.  Trade Ideas is one of the best stock screeners out there, and it was engineered for day traders, specifically.  Trade Ideas has a bevy of scanning and filtering options that are designed to help traders make quick, accurate decisions…as this is one of the biggest advantages this type of investing necessitates.
One of the biggest benefits of Trade Ideas is its ability to scan the market for unusual volume and momentum. This can help traders identify stocks that are experiencing a surge in interest, which can be a valuable signal for quick profits. The platform also offers a variety of technical analysis tools, making it a popular choice among traders who use technical analysis in their strategies.
Trade Ideas offers a few different pricing levels, going from a pretty basic plan with some limitations on its features to a premium plan with a lot more horsepower under the proverbial hood.  Pick the one that best fits your current needs; you can always change your plan when the need arises.
Best for Swing Traders: Finviz
Swing traders aren't hopping in and out of trades on the same day, but they also aren't staying in investments long enough to get long-term capital gains.  Swing traders require a stock screener that can aid them in identifying stocks that are likely to move in the near future.  And Finviz is one of the best stock screeners for swing traders, giving traders a ton of tools that cater to this exact style.
Furthermore, Finviz has the ability to scan the market for stocks that are experiencing significant changes in price momentum and volume.  This can help traders pick out stocks that are more likely to move in the near future, which can be one of the most important signals for swing trading strategies.  Finviz also gives you access to many technical analysis tools and is one of the best choices if you fancy yourself a swing trader.
Finviz offers a free plan.  If you're seeing a theme here, you are correct: the free plan is, again, a bit more limited vs. the stepped-up version.  So it is probably best to start there and see how you dig the UI and then upgrade if Finviz is everything you thought it would be.  The upgraded plan is going to give you everything the base plan does but with many more options for filtering various metrics.  It comes highly recommended but maybe not straight away, until you're used to the Finviz platform interface.
Best for Global Investing: TradingView
Investors who are leaning more toward the global investing niche would do themselves a favor by checking out this smart stock screener: TradingView.  TradingView, as with many of the others, can provide real-time data and info from the markets around the world.  TradingView is simply one of the best stock screeners for global investing.
The main feature TradingView allows is its ability to provide real-time data and analysis from a variety of global markets.  So maybe you're saying that all the tools can do this, and you are right.  However…when you are talking about markets that are open 24/7, when you're seeking out opportunities all over the world, you need a stock screener that can accommodate this.  TradingView can do exactly that.  In short, it helps investors identify good entries in markets that they may not have access to otherwise.
TradingView provides a range of pricing options.  They are always adding and changing things up, pushing updates to improve the performance of TradingView users: more sophisticated analysis tools, a more smooth UE, and so on & so forth.  Give everything a good look and pick the plan that is best for your level of investing.
Best for Buy-and-Hold Investors: Stock Rover
For investors who prefer a buy-and-hold approach and aim to seek some real long-term growth, a stock screener that was built with that in mind will be an essential tool for any investor attempting to identify suitable stocks.  And who might that be?  Stock Rover.  Stock Rover emerges as an outstanding choice for long-term strategies, given its extensive filtering and sorting options, all of which are tailored to assist you in finding stocks that are likely to provide steady and sustained growth over a more lengthy period of time.
One of Stock Rover's most significant attributes is its capacity to provide in-depth fundamental analysis on a vast range of stocks, including financial statements, earnings reports, and analyst ratings.  This data helps you to identify stocks with robust financials, consistent earnings, and a solid history of crushing it, in general.  Stock Rover also offers portfolio management tools that allow you to monitor their investments, set up notifications, and create customized portfolios within the UI.  This feature is nice because it helps to keep track of all your investments and make adjustments when it's necessary.
Stock Rover provides several pricing options for every "tier" in the investing hierarchy.  There's obviously a model standard for most of these screeners, and Stock Rover is no exception.  A starter plan and upgrades that build on that free version are available to you.  As I've stated before, give a good test drive before you start paying.  Make sure it works for you, and then bump it up if you're loving it.  And most long-term investors do.
Best for Announcing Revenues: Benzinga Pro
Now, if you are interested in tracking company earnings and revenue announcements, Benzinga Pro has that in spades.  Benzinga Pro is a stock screener that can provide up-to-date news and analysis in that vein and a whole lot in addition to that.  It is one of the best stock screeners for this very specific purpose, honestly, offering a variety of features and filtering options that are designed to help you stay on top of the latest earnings, earnings call info., and more.
Benzinga Pro can provide real-time news, however concluding how to trade on this news is up to you.  That said, the interface will give you all the analytics you can shake a stick at to aid you in these tough decisions.  The executions are up to you, but Benzinga Pro is at its best dishing out assists with the plethora of info. it will provide you…and from a variety of sources to boot.
Benzinga Pro offers more than one plan, as well, and they are well-equipped to suit the needs of different investors.  The most basic plan is a good option for investors who are just starting out and don't need all the bells 'n' whistles.  The premium plan is a better option for investors who need access to more in-depth financial metrics.  Both are available.  Again, something for everyone.
Best for Quick Trades: Scanz
For all of you who are after making swift-decision trades, having access to a stock scanner that can rapidly comb the market and detect potential opportunities is far-and-away the most essential need for you.  Scanz is a fantastic choice for this need.  It happens to be one of the most efficient stock screening tools available for this trading format, boasting a wide array of scanning and filtering features crafted to assist traders in making informed choices in a matter of just seconds.
A standout capability of Scanz is its proficiency in scanning the market to detect uncommon volume and continuous movement, aiding traders in spotting stocks that are undergoing a significant surge in interest, a crucial indicator for rapid profits.  The platform further presents an extensive collection of technical analysis tools, attracting traders who heavily rely on technical analysis to guide their strategies.
Scanz caters to traders of all levels by providing more than one pricing plan.  The available plans vary in features and capabilities, from the more straightforward, basic plan to the "beefed-up" plan that presents advanced scanning and filtering tools, mostly used by more seasoned OG traders.  Pick the one that best suits your individual needs; you are certainly allowed to change it up later.
Final Thoughts on Stock Screeners
There are many choices out there, as we've outlined above.  It doesn't matter if you fancy yourself a day trader, a swing trader, a global investor, etc., etc., there is most def. a stock screener out there that can meet all your needs.  The key is to find a screener that offers the features and filtering options that are most important to you, at a price point that fits your budget.
TC2000, Zacks, Trade Ideas, Finviz, TradingView, Stock Rover, Benzinga Pro, and Scanz are some of the best stock screeners available in 2023, each with their own very unique features and strengths.  Find the one that is best for you.  Maybe you have to try a few before you know, right?  No problem.  Don't rush things.  Your investing endeavors will thank you if you move methodically.  These screeners can help you identify opportunities and make informed investment decisions.  Good luck to you all.